Apologies for my absence, this year will be a stressful one thanks to the enormity that is my A levels. The good but slightly pressurising news is, I have been accepted into the London College of Fashion to do fashion Journalism! I'm very excited as you can probably tell, and will update you on details of my course and where I plan to live in I'm sure what will be the most hectic, amazing experience of my life so far. Oh if only my exams didn't have to get in the way!
So, last weekend I spent a lazy afternoon watching the classic Roman Holiday, starring Audrey Hepburn and Gregory Peck. Like many around the world, Audrey Hepburn is my absolute idol in the worlds of film and fashion, and on generally being graceful, elegant and an all around perfect being. Yes, ok I am a little obsessed, but you can't deny her presence both on and off the screen. Her fashion sense of course is also a little hard to ignore. Audrey comes with staples in her wardrobe that have become the iconic image for both her and any fashion superstar. The key pieces of which I'm referring to are the little black dress, the belt, the white shirt, the black capri's and ballet pumps. I must admit, as much as I admire Audrey's simple style, I have not adopted this timeless trend myself. Don't get me wrong, I have certainly tried, but as simple and effortless as it looks on Audrey, I cannot say I pull it off quite as well. Besides, I have no desire to be a wannabe Audrey; there was no one like her, and there never will be anyone like her. So, I continue to honour Audrey in the only way I see possible, by watching her films, feeling touched by her sons tribue to her in the biography by Sean Hepburn Ferrer, and of course by following my bible (well second bible, I can't denounce Vogue) 'What Would Audrey Do?' by Pamela Clarke Keough. The book is full of helpful phrases, advice and snippets of Audrey's life, if in doubt of making a big decision or perhaps a little one, it's certainly a good book to consult!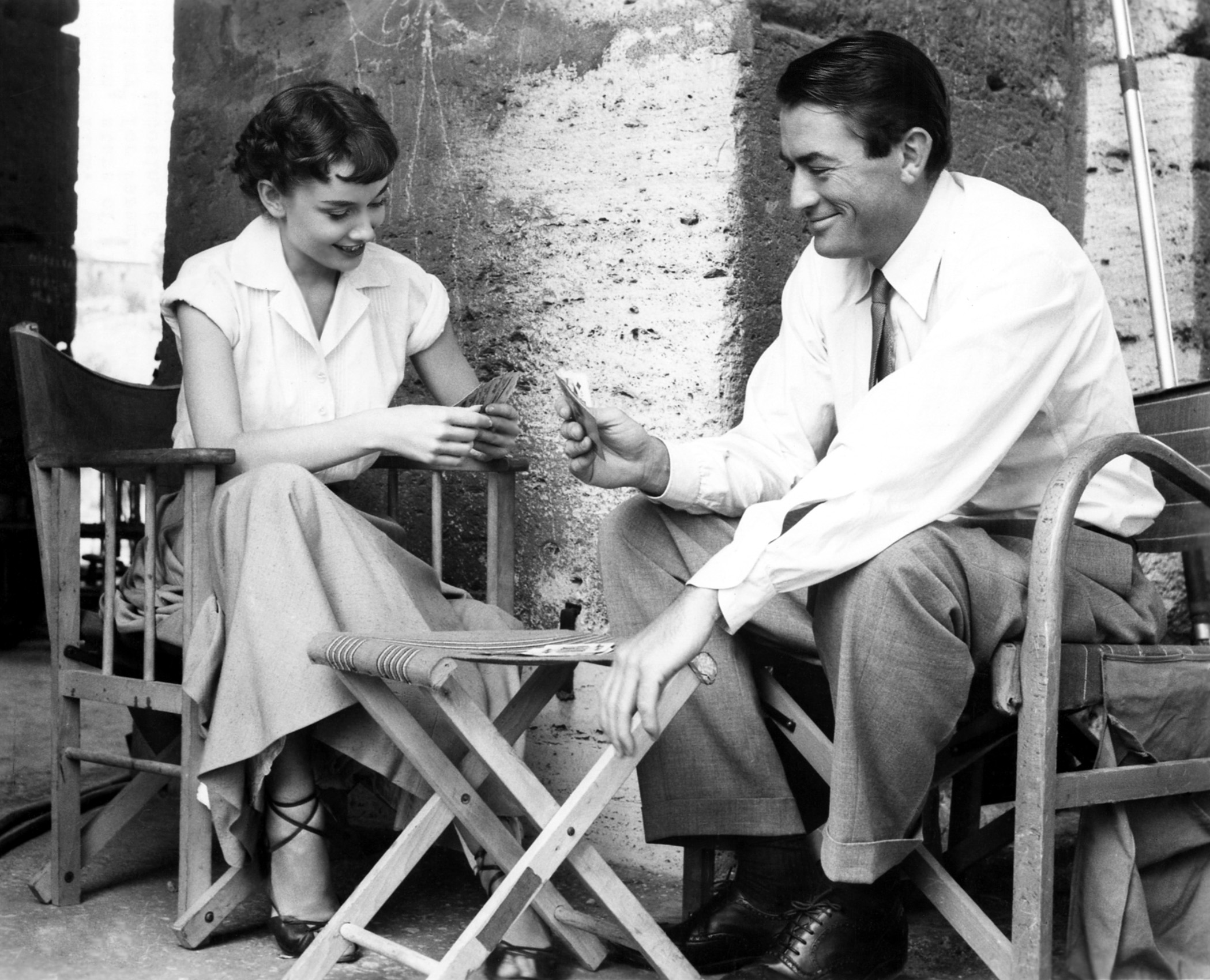 Audrey looking both incredibly elegant and very pretty indeed. It makes me feel quite disappointed that we shall never experience the real Hollywood ever again. Only one thing is for sure, I really want a vesper, and a Gregory Peck to go with it.